Design & Build
Design is the key element of any project, whether new-build or existing. If any aspect of the design is not right from the outset, it impacts the remainder of the project down the line.
All Hydrospec design work is carried out in-house utilising the very latest technologies by our own expert design team to a client's exacting requirements; whilst taking into account and advising on all the prevailing standards, guidelines and regulations. The benefit to you is that you get exactly the project you demand, limited only by what's possible and permissible, and the whole process is handled seamlessly by Hydrospec from initial ideas and concepts to hand-over. This gives you the peace of mind and time-efficiency of dealing with only one point of contact from before the start, to well after the finish.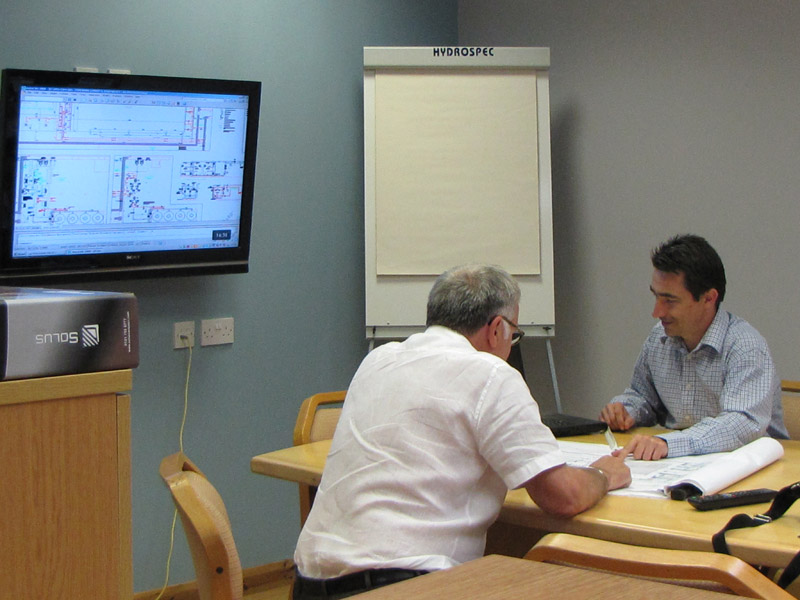 Where work, particularly major and radical modifications, is required to an existing facility, the Hydrospec team are specialists in preparing detailed condition surveys for both plant and equipment, and structural and pool finishes. We have access to structural engineers, experienced in the highly specialist area of large water retaining structures, who we have worked with for more than 20 years.
Throughout the design process, special care and attention is paid to material selection throughout the pool structure, tanking, internal construction and finishes. This is to ensure that we deliver exactly to the client's exact aesthetic demands, but at the same time ensuring that all materials, components and finishes are durable for fit for use in a pool and its environment.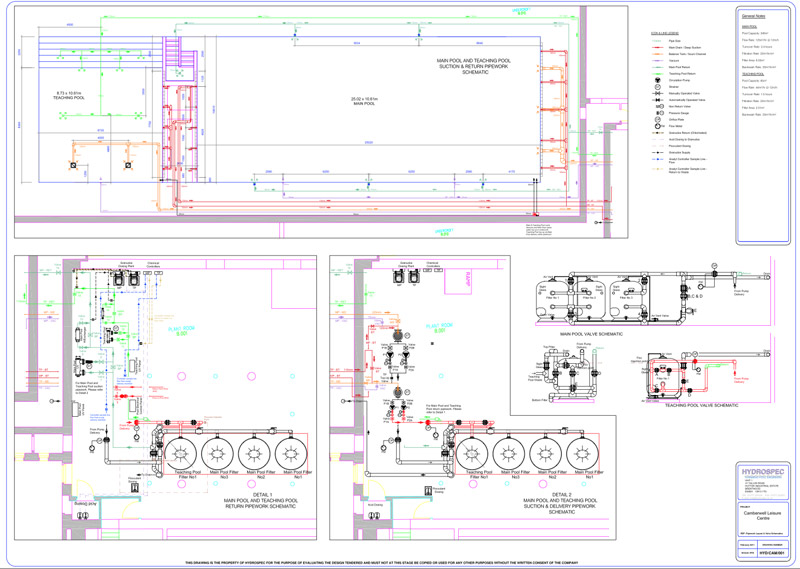 Refurbishments are one of our specialities and detailed surveys are required including structural surveys to enable the pool to be refurbished to the highest possible standard. We have carried out refurbishments to pools that are well over 120 years old, bringing them up to modern day standards, yet still retaining their original character and often having to work within the constraints of listed building provisions. After a Hydrospec refurbishment, with care, one can expect them to last another 120 years!
The Hydrospec design team can also be employed as specialist consultants to generate project tender submission to include the design specifications, material schedules and schematic drawings.
Hydrospec have a long-held reputation for working closely with leading equipment manufacturers, continuously assisting them in their R&D programmes to develop better products in the future, utilising our many years on-site experience.
Case Study // Refurbishment of Fairfield Leisure Centre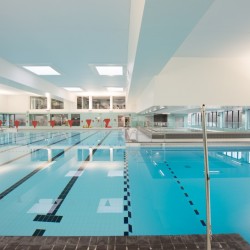 Dartford Borough Council allowed Hydrospec to recreate and refurbish the identity of this mature Leisure centre.
Case Study // Refurbishment of Dulwich Leisure Centre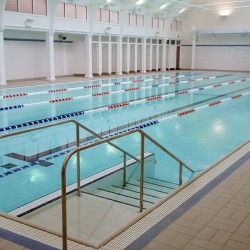 Dulwich Leisure Centre is yet another super example of Hydrospec's work. Built in 1892, the pool needed extensive regeneration to bring it up to modern standards and regulations, whilst still retaining its distinctive Victorian character.