Planned Preventative & Reactive Maintenance
Would you trust your reputation to anyone else?
Maintaining your swimming pool and leisure facility is of paramount importance, particularly in the commercial sector. Breakdowns and sudden failures cause facilities to temporarily close leading to loss of revenues, customer dissatisfaction and potential reputation damage. Hydrospec carry out planned maintenance for all types of swimming pools and water-related leisure facilities to give you the peace of mind that such events will be, if not eliminated completely, a very rare event.
Hydrospec planned preventative maintenance is designed to keep the pool plant in first-class condition and reliable, efficient working order. Hydrospec maintenance contract customers also benefit from privileges like our 24/7 advice service and, if required, emergency on-site engineer attendance, normally within 24 hours.
This service is further backed-up by our engineering department, for the repair of equipment in our own workshops which, in the vast majority of cases, means an almost immediate turn around on damaged or broken equipment.
Our service vehicles are fully equipped with comprehensive stocks of spare parts, fittings and sundry consumables for all plant and equipment specified and installed by Hydrospec, as well as those for other commonly encountered industry products, thus minimising call-backs and return visits.
Case Study // Refurbishment of Fairfield Leisure Centre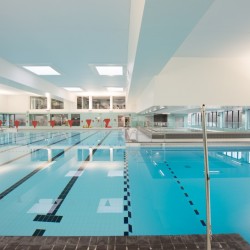 Dartford Borough Council allowed Hydrospec to recreate and refurbish the identity of this mature Leisure centre.
Case Study // Refurbishment of Dulwich Leisure Centre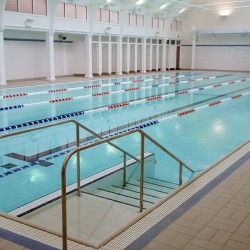 Dulwich Leisure Centre is yet another super example of Hydrospec's work. Built in 1892, the pool needed extensive regeneration to bring it up to modern standards and regulations, whilst still retaining its distinctive Victorian character.