Filtration & Water Treatment
Filtration and water treatment are at the heart of the pool's plant and the most important factors in maintaining clean, clear and hygienically safe water for the bathers and, crucially, specified and installed to cope exactly with the design scope.
Again, this is where the consultation process and Hydrospec's unrivalled experience and expertise come to the fore and make us the number one choice for clients across the UK.
We are versed in all aspects of modern filtration vessels and media, matching them perfectly for the job required, within the design constraints of the plant room, and ensuring that the facility can still be operated in the event of planned maintenance or an unforeseen breakdown, with the plant operating at reduced capacity.
Our water treatment and chemical control systems are all designed in-house to cope most-efficiently with the design demands of each project, whilst taking into account any preference a client may have for chemicals and equipment in use. Our expertise encompasses…
Chlorine control
pH and water balance
UV systems
Ozone treatment
Turbidity control and flocculation
Oxidation
Automatic backwash and fresh-water dilution
Chemical control equipment is tested in our own workshops before being transferred to site to ensure a smooth, trouble-free installation without delays. We offer a range of monitoring options for our systems including remote on-site, remote off-site, and included as part of a BMS, if required.
For best performance and reliability, we highly recommend Hydrospec as your planned maintenance provider for your facilities.
Case Study // Refurbishment of Fairfield Leisure Centre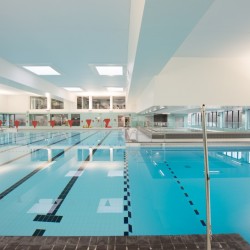 Dartford Borough Council allowed Hydrospec to recreate and refurbish the identity of this mature Leisure centre.
Case Study // Refurbishment of Dulwich Leisure Centre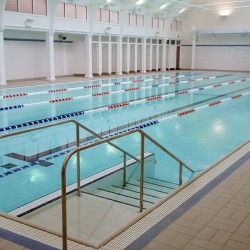 Dulwich Leisure Centre is yet another super example of Hydrospec's work. Built in 1892, the pool needed extensive regeneration to bring it up to modern standards and regulations, whilst still retaining its distinctive Victorian character.