Specialist Hydrotherapy (SEN) Pools
Hydrotherapy pools are another Hydrospec speciality, and we have earned an enviable reputation in the industry as the go-to contractor for hydrotherapy design and build.
Special attention to detail in design and construction is required for hydrotherapy pools, due to the specialised nature of their use; especially in the filtration and water treatment plant. The client's requirements and usage are taken into consideration in early consultation, as well as any special mobility and therapy needs of the intended users of the facility.

Hydrospec, THE hydrotherapy experts.
Over the past 24 years, Hydrospec has designed, constructed and commissioned over 60 hydrotherapy pools across the UK, as well as the rebuilding of pools not originally constructed for the purpose to hydrotherapy pool specifications.
Case Study // Refurbishment of Fairfield Leisure Centre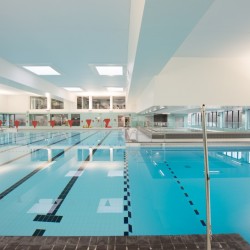 Dartford Borough Council allowed Hydrospec to recreate and refurbish the identity of this mature Leisure centre.
Case Study // Refurbishment of Dulwich Leisure Centre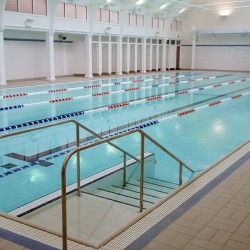 Dulwich Leisure Centre is yet another super example of Hydrospec's work. Built in 1892, the pool needed extensive regeneration to bring it up to modern standards and regulations, whilst still retaining its distinctive Victorian character.